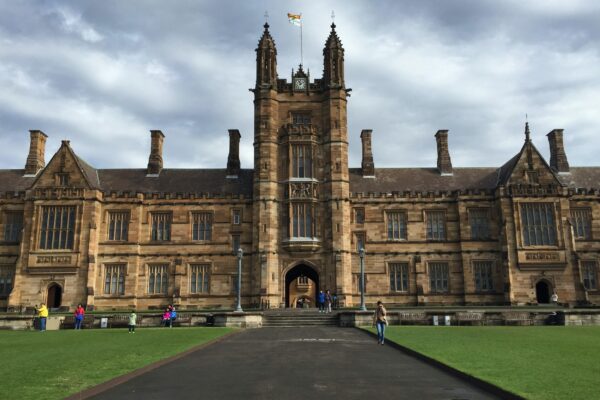 Australia has always been a sought-after destination for international students, known for its world-class education institutions and diverse cultural experiences. However, staying informed about the latest updates and visa regulations is crucial for a successful journey as an international student. In this blog, we'll explore recent changes introduced by the Albanese Government, focusing on what these updates mean for international students and how you can adapt to them. We'll also delve into enhancements to the 485 Visa and provide insights into how these changes can benefit you.
Changes in International Education Measures:
The Albanese Government has implemented several measures aimed at maintaining integrity in international education and providing support to authentic international students. Let's take a closer look at these changes:
1. Elimination of Concurrent COE:
Educational institutions will no longer be allowed to generate concurrent Confirmation of Enrollments (CoE), which were originally intended for students to enroll in supplementary courses alongside their primary study program. This change aims to ensure that students are fully committed to their primary courses.
2. Heightened Financial Requirements:
Students are now required to demonstrate financial capacity by providing evidence of $24,505 in savings, marking a 17 percent increase from previous levels. This increase ensures that students have the financial means to support themselves while studying in Australia.
3. Strengthened Scrutiny for High-Risk Student Groups:
High-risk student categories will undergo more rigorous examination, requiring additional documentation to deter fraudulent applications. This measure is intended to protect the interests of genuine international students.
4. Issuance of Suspension Certificates for High-Risk Providers:
Education providers deemed high-risk due to elevated visa refusal rates may receive suspension certificates under the ESOS Act. This prohibits them from enrolling international students, ensuring the safety and quality of education provided.
5. Ongoing Commitment to Enhancing Integrity:
The government is actively exploring additional measures to further enhance the integrity of international education, which will be part of the forthcoming Migration Strategy.
These measures collectively aim to maintain the quality and reputation of Australia's international education system while safeguarding the interests of legitimate international students.
Changes to Student Visa Work Hours:
Starting from July 1st, 2023, there are important adjustments to be aware of regarding work hours for international students in Australia:
New students who commence their courses after this date cannot work until their course officially begins. This restriction also applies to the spouses of students with the same visa.
During school sessions, students are limited to working a maximum of 48 hours per fortnight. Note that this restriction doesn't apply to research students or those on breaks.
Continuing students who were already employed in the aged care sector as of May 9th, 2023, can continue to work without any restrictions in this sector until December 31st, 2023.
Enhancements to the 485 Visa – Post Study Work Stream:
The 485 Visa, particularly the Post Study Work (PSW) stream, is undergoing significant improvements, offering new opportunities for eligible graduates:
Effective July 1st, 2023, eligible Bachelor's degree holders can stay for up to four years, while eligible Master's degree holders can stay for five years. PhD graduates can enjoy an extended stay of six years under the 485 PSW category.
The existing settings for regional and remote Australia will be maintained, allowing eligible applicants in these areas to gain an additional two years on their visa. For the first 485 Visa application made on or after July 1st, 2023, this extension is automatic without requiring a separate application.
Applicants in the Replacement stream or the PSW stream who base their application on study and residence in regional Australia from July 1st, 2023, will receive an additional two years if they haven't already received it on a previous 485 Visa.
In cases where eligible 485 visa holders have not previously received the extended visa duration, they may apply for an additional 485 PSW visa at no cost, although a separate application is required.
Additionally, individuals can now hold up to three consecutive PSW visas, offering more flexibility and opportunities for those seeking to continue their studies or career in Australia.
Changes to the 485 Visa – Graduate Work Stream:
For those applying for the 485 Visa under the Graduate Work stream, certain adjustments have been made:
Courses studied in Australia must be closely related to an occupation on the medium- and long-term list.
Applicants must be able to apply for the skills assessment, and all courses studied to meet the two-year Australian study requirement must be closely related.
Notably, the TRA Trade occupations provisional skills assessment no longer requires 360 hours of payslips, making it easier for trade students to apply for the provisional skills assessment with TRA, which can be used to apply for the 485 Visa under the Graduate Work stream.
Staying informed and adapting to these changes is essential for international students pursuing their dreams in Australia. These updates reflect the government's commitment to maintaining the integrity of international education and providing more opportunities for genuine students. If you have any questions or need guidance on your migration pathway, consider booking a free appointment with our education counsellors, who can provide expert advice and support throughout your journey.
Did you know that all international students are entitled to a free 30-minute consultation with our migration agents? Book your appointment from provisa.setmore.com to discuss your migration pathways and ensure a smooth transition to studying in Australia.